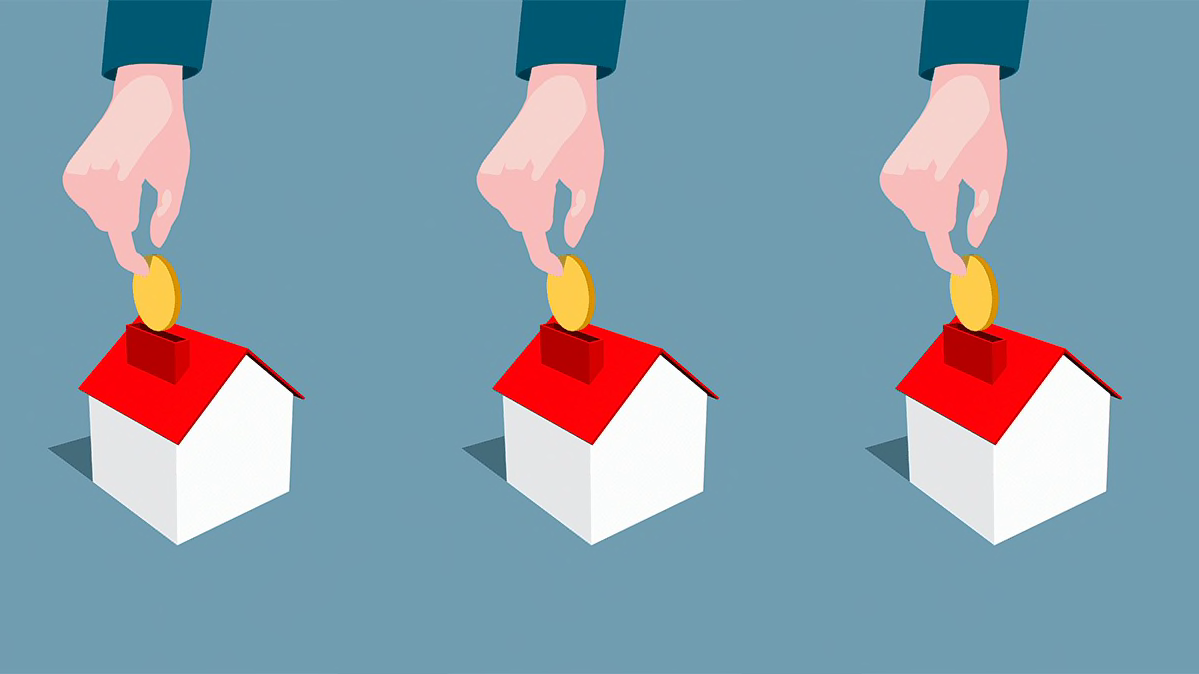 In late March the $2 trillion Coronavirus Aid, Relief, and Economic Security (CARES) Act passed into law. Among other provisions providing economic relief from the impact of the coronavirus pandemic, the measure may help if you are struggling to pay your mortgage.
In fact, the law may let you hold off paying your mortgage for almost a year without incurring any fees or extra charges.
Your Money Matters
News & advice from CR experts in our FREE Money newsletter.
Sign Up
That's good news, of course—but the law's passage doesn't mean you can simply ignore your mortgage payments in the months ahead. For one thing, the law does not apply to all mortgages.
MORE ON FINANCIAL PLANNING AND CORONAVIRUS
Coronavirus Financial Aid Bill: What's in It for Consumers
Money Moves to Survive a Coronavirus Recession
What to Do If You're Having Trouble Paying Bills
How to Pay for Coronavirus Tests and Treatments
But even if your mortgage is covered, the relief doesn't kick in automatically: You must reach out to your mortgage servicer (that is, the company or bank you pay each month). Until you do, says CR senior policy counsel Christina Tetreault, "the mortgage is still due."
When you call, have your loan number (which can be found on your mortgage statement) at the ready and take careful notes on your conversations. And be patient: There is already word of clogged phone lines and long wait times.
Here's what you need to know about the law's mortgage provisions and how to take advantage of them.
See If Your Mortgage Is Covered
The key mortgage provision of the CARES Act requires servicers of many mortgages to grant forbearance—the option to postpone mortgage payments—to homeowners who request it.
Note that this part of the law applies only to federally backed mortgages. That includes any mortgage that is or has been owned, guaranteed, or secured by one of several federal agencies or government-sponsored enterprises (GSEs), such as the Federal National Mortgage Association (Fannie Mae), the Federal Home Loan Mortgage Corporation (Freddie Mac), the Department of Housing and Urban Development, the Department of Veterans Affairs, and the Department of Agriculture.
Of course, many of us have no idea whether our mortgage was ever connected to one of these entities. But there's a good chance the law applies to you: The National Housing Law Project says roughly 70 percent of outstanding single-family mortgages in the U.S. are owned or backed by a federal agency. And about 90 percent of mortgages created since the 2008 financial crisis are covered by the law, estimates Keith Gumbinger, vice president of the mortgage-information site HSH.com.
How to know for sure? Fannie Mae and Freddie Mac, the two largest GSEs, offer online look-up tools and toll-free phone numbers. Use Fannie Mae's look-up tool or call 800-232-6643. Or use Freddie Mac's look-up tool or call 800-373-3343. You'll need to provide your name, address, and the last four digits of your Social Security number.
Your mortgage servicer should also know for certain, Gumbinger says, and in any case you'll need to contact your servicer to take advantage of the new protections.
But be aware that customer service reps might not have clarity about how different types of mortgages should be treated, says Lisa Sitkin, senior staff attorney at the National Housing Law Project. "So borrowers should check their own documents, be prepared to take a deep breath—or several—during their conversations with servicers, ask to speak to a supervisor if necessary, and consider seeking assistance from a housing counseling agency if needed," she says.
Even if it turns out your mortgage is not covered by the law, it's probably worth contacting your servicer and discussing your options, Gumbinger says. "In the current environment, regulators and legislators are strongly encouraging lenders of all stripes to work with borrowers."
Determine How Long You Need Relief
Under the CARES Act, servicers must let you skip your mortgage payments for up to 180 days. But again, that's only if you ask for it.
And the meaning of "up to" is slightly ambiguous, Gumbinger says, so consumers might not be offered the full 180-day forbearance right off the bat. If you know that you'll need the full 180 days to get back on track, be sure to insist on it. If you need more time after that, the law allows you to get up to another 180 days, if you ask.
The law includes several other important protections for consumers seeking forbearance.
The first: Servicers may not charge any fees, penalties, or interest beyond the amounts the borrower would have paid if all payments had been made on schedule.
Second, borrowers do not have to provide any proof of financial hardship to receive forbearance. That is in contrast to industry practice during ordinary times, when lenders and loan services generally grant forbearance only at their own discretion and typically require borrowers to prove they need to postpone payments because of serious financial hardship.
And third, your decision to seek forbearance can't be reported to credit agencies as nonpayment. After all, Gumbinger says, not being able to pay your mortgage during the coronavirus pandemic "is not a reflection of your creditworthiness."
Decide If Forbearance Is Right for You
Nobody who needs it should feel sheepish about asking to postpone their mortgage payments.
Also keep in mind that the mortgage protections are in place for the length of the declared emergency or the end of the year, whichever comes first. We don't know when President Donald Trump will declare the emergency over, so think ahead. "You may have no problem paying your mortgage this month, but what about a few months from now?" Gumbinger says. "Don't wait until you're deep in the hole. It could be too late."
On the other hand, if you don't anticipate a substantial loss of income during the COVID-19 pandemic and can still pay your mortgage, you probably should, says Debby Goldberg, vice president of housing policy and special projects at the National Fair Housing Alliance.
One reason is that you'll avoid unnecessarily clogging the phone lines for people who more urgently need a reprieve, she says.
Another is that you'll eventually have to make up for the missed payments—and, Goldberg adds, the repayment terms probably "won't be entirely without costs."
Indeed, despite the prohibition on extra fees and charges during forbearance, the law is problematically silent on the question of when and how borrowers will bring their accounts current after their forbearance period is over, says Sitkin at the National Housing Law Project "There currently is no consistent rule or framework about what's supposed to happen," she says.
Many consumer advocates, including CR's Christina Tetreault, are concerned that some lenders will insist that borrowers catch up to their original payment schedule as soon as the forbearance period is over with a large "balloon" payment. That could leave some mortgage holders worse off than they would have been without forbearance. Consumer Reports sent a letter to the Mortgage Bankers Association urging it to make the mortgage program as universally available and seamlessly accessible as possible.
Some servicers will probably ask borrowers to catch up to the original payment schedule by resuming their full monthly payments and making modest extra payments over a period of, say, a few years. Borrowers who are unable to resume full payments after the forbearance could be forced to go through a loan modification process, where their payments are lowered and the term extended further into the future. In the worst-case scenario, their home could end up in foreclosure.
With borrowers who are in a position to resume their regular payments, Sitkin says, the best option would be to add the missed payments to the end of the loan. "Without reamortizing and without a lot of paperwork," she says. "It's the simplest, cleanest way to do it, for everyone involved."
Source-Consumer Reports -April 2020